Six Kenyan teenagers have been part of pilot program between Children of Conservation and Sheldrick Wildlife Trust. In exchange for agreements from their village leaders that no more elephants will be killed, we've been providing scholarships for their brightest kids to go to the best school in their region. The six students all graduated high school earlier this summer and we are so proud to announce that every one of them has been offered a place at university!
For these young people, from very impoverished rural communities, they are the first in their family to go to university.
We are also so proud of the range of degrees they are studying for, from business management to environmental engineering to conservation and wildlife management.
The students have taken the opportunity we gave them and have grasped it with both hands!

Now we need your help to cover the costs for their first year in University. Their fees are not high, relative to education costs here, but for their families it is an unmanageable amount of money.
Can you sign up as a sponsor for one of these incredible, hard-working young people? Sponsors will receive personal communication from their student, along with updates on their progress in school and a photograph.

If you'd prefer to sponsor a student in increments, we offer the opportunity to make a monthly payment towards their education. Here are the monthly payments for each student: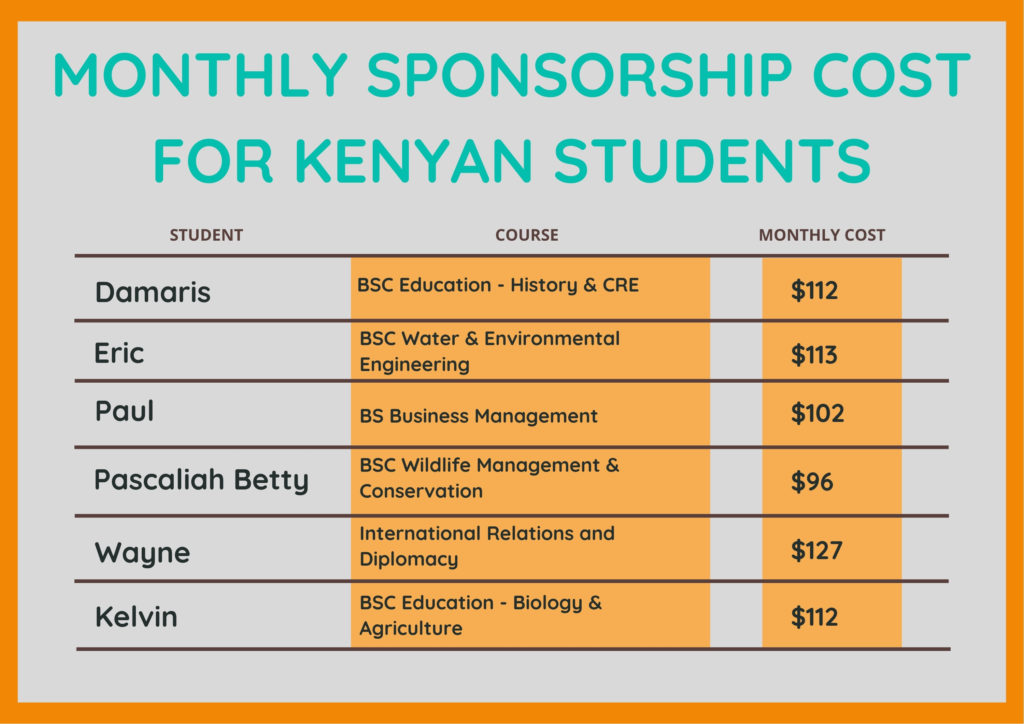 Your contribution will cover their university tuition fees, accommodation, books and living costs.
To sponsor one of these extraordinary kids, click here: