Recipients of Children of Conservation scholarships have gone on to achieve great things. Here are some of their stories: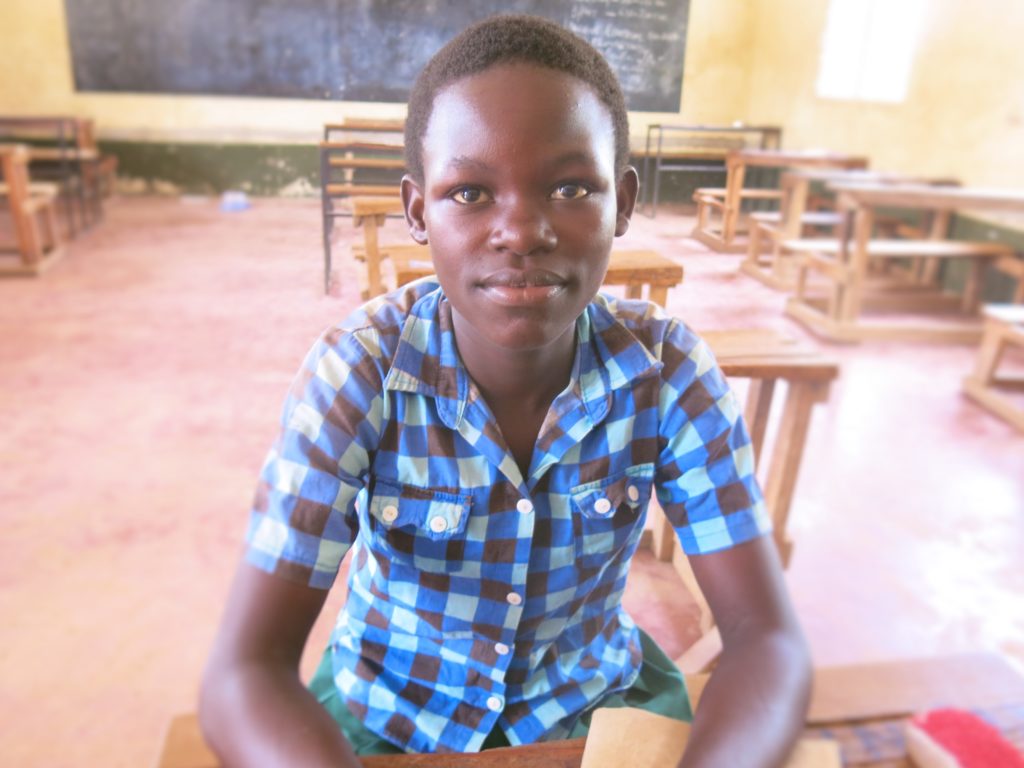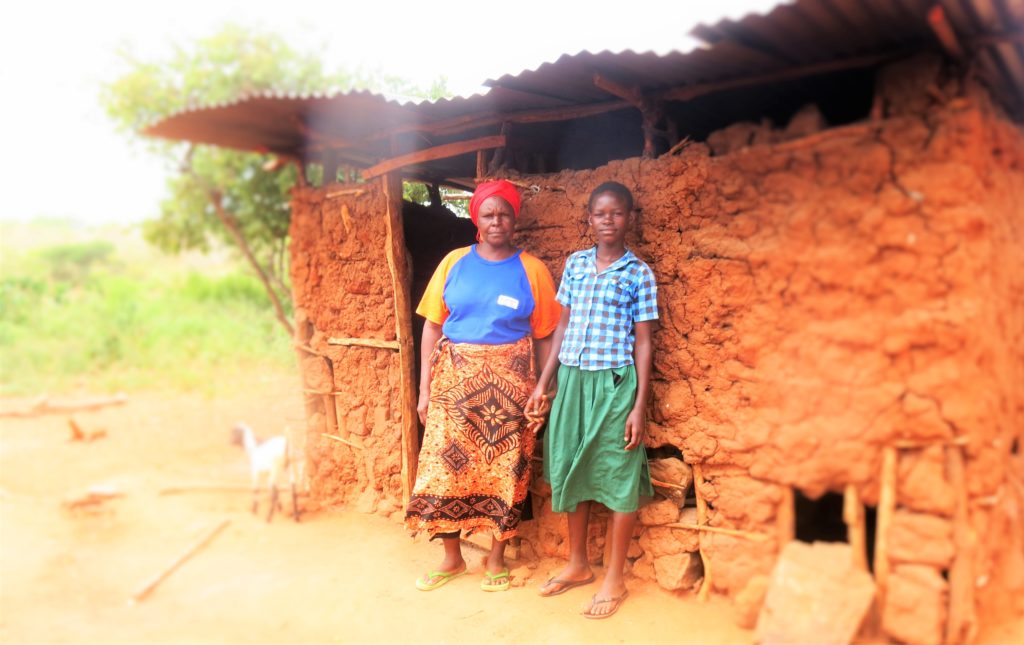 This is Betty. She lives in a village bordering Tsavo National Park in Kenya.
Her village is so supportive of her schooling that they agreed to stop poaching elephants so she could go to school.
Betty attends Butere Girls' High School in Kenya. For the past three years, Children of Conservation has paid for her tuition, books, uniforms and transport. We support Betty and five other students through our Tsavo Anti-Poaching Exchange program. In previous years, her village was responsible for elephant poaching in the region. They needed to do this to bring income to their community and to provide an education for their young people. However, Children of Conservation, in partnership with David Sheldrick Wildlife Trust, has negotiated an agreement with her village leaders to cease hunting of elephants in exchange for Betty's scholarship.
This village, along with two others bordering Tsavo, have not killed an elephant for three years thanks to this program.
Betty sends us a letter once a year to tell us how she is getting on at school. You can see one of her letters below. In it she says: "I trust that I am going to achieve my childhood dreams of conserving wildlife and the environment at large. I believe that with this education I shall have knowledge and courage to enlighten others on the importance of wildlife conservation."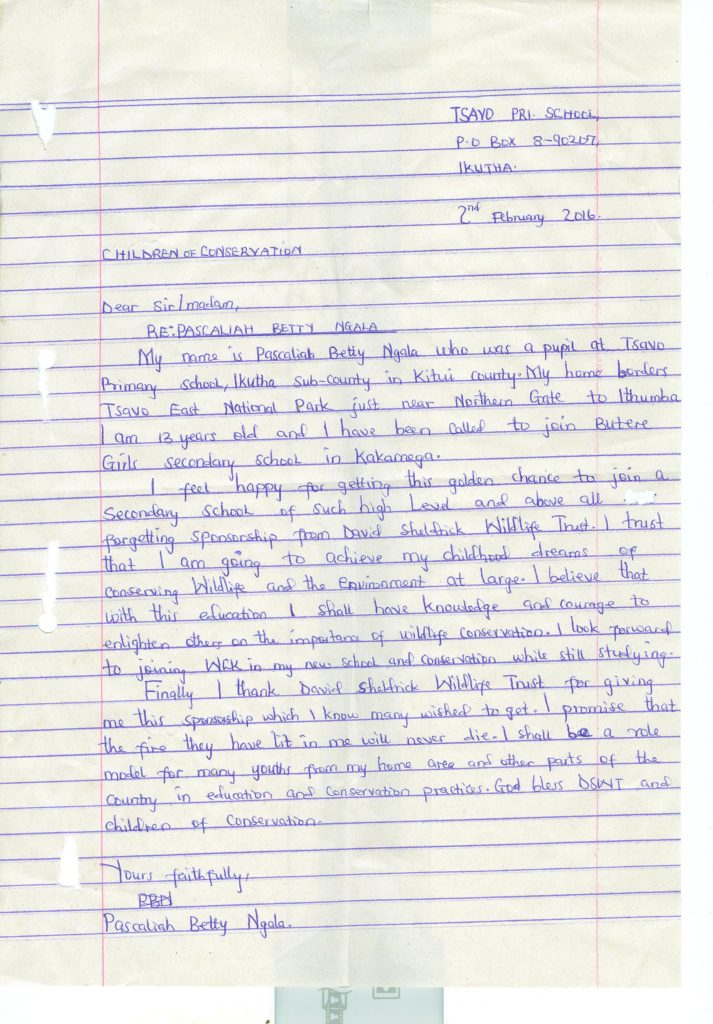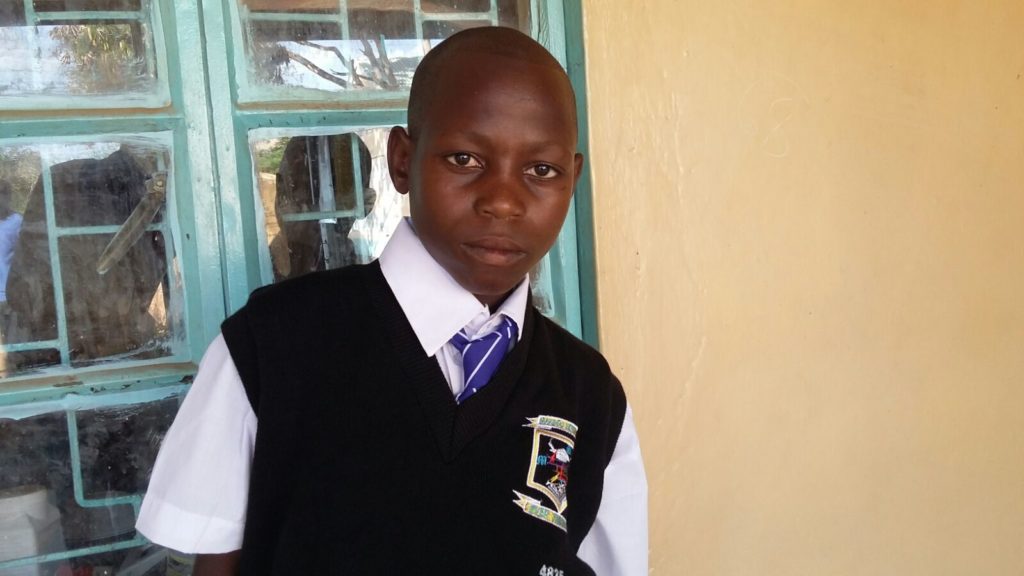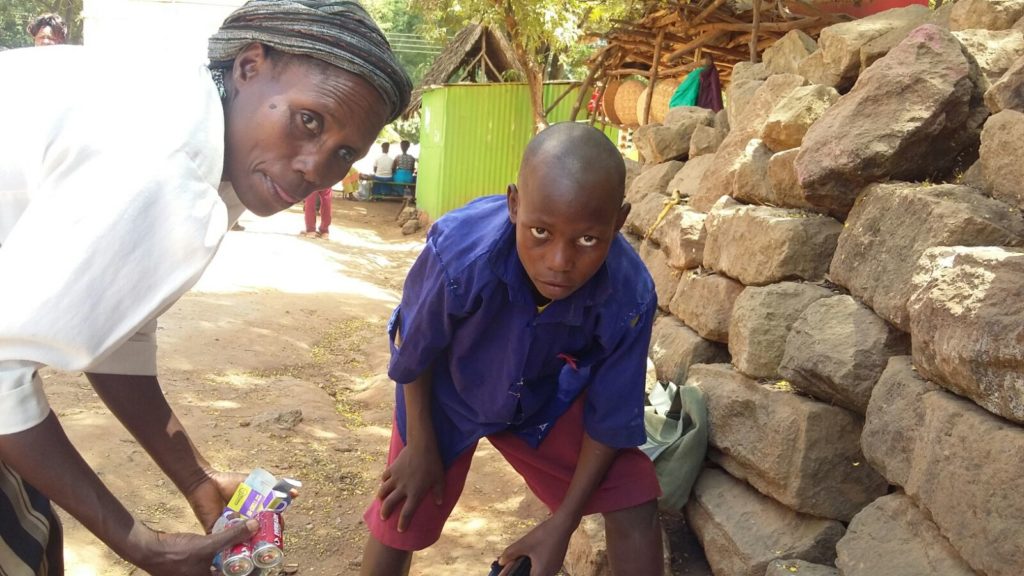 This is Daudi Eric. His community has stopped killing elephants so he can attend a great high school.
He has excellent grades and has continued to study hard to achieve his dreams of becoming an engineer.
Daudi Eric is from Muusini in Kenya. His home borders the Tsavo National Park and it was once common for his community to kill elephants and sell their parts for income. They have stopped doing this because Children of Conservation now pays for Eric to attend Makindu High School. We make sure he has uniforms and supplies and transport to school, so that he can fulfill his potential and become a leader in his community. As you can see, from his letter below, he is a great advocate for conservation and will continue to spread that message as he grows up and continues his education.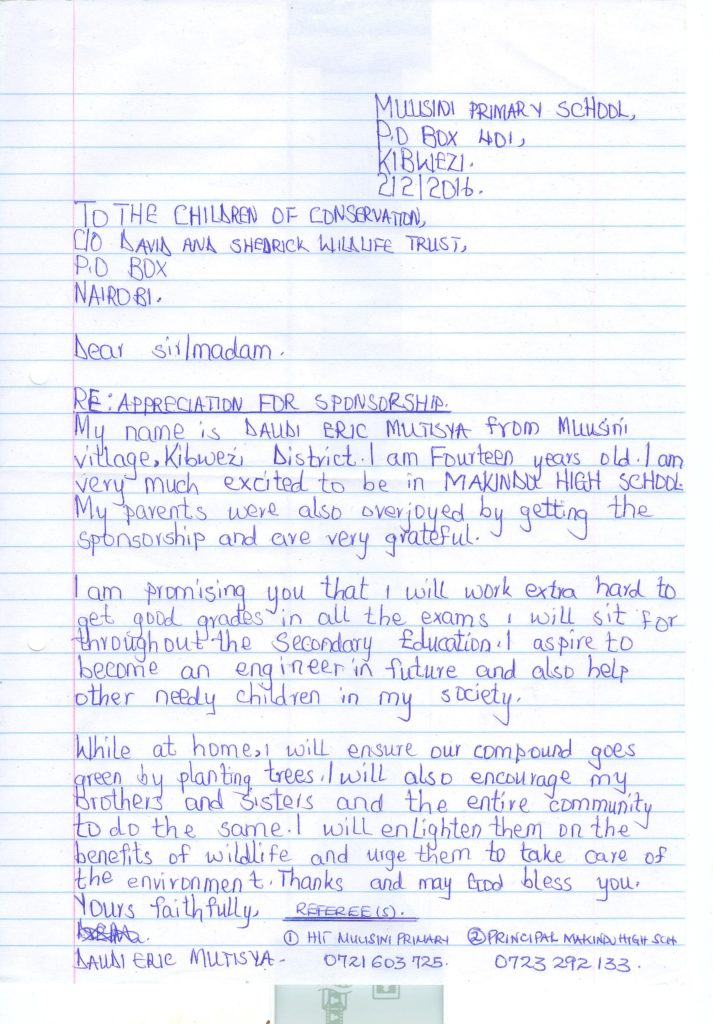 This is Hermine Etoki. She received a scholarship to attend one of the best schools in her area as a result of her father working at Limbe Wildlife Center in Cameroon.
Hermine recently completed her higher education with a bachelor's degree in banking and finance. She is currently an intern at a business close to Limbe Wildlife Center.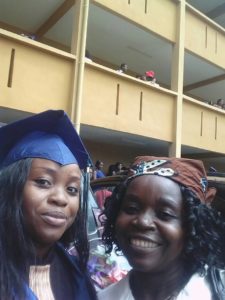 This is Michael. He recently graduated from university with a degree in computer science.
He received a fully-paid internship with a company in Dubai, United Arab Emirates. He was the first person in his family to travel outside of Cameroon. He enjoyed his visit so much that he has remained in Abu Dhabi to learn more and see more of the world.
He donates 10% of everything he earns to Children of Conservation so that people like him can benefit from an education.
He says: "I came from the source of generous help from people who don't know us but decided to help us. So I would love to also be an inspiration to these children, not only as someone who benefited from that scholarship but also someone willing to do the same thing to help this children!
For the little I earn, I can manage to give out 10% to also help this project because I know it might be so small for me to give but that can serve a great help to an individual in need!"