Children of Conservation works with dozens of partners on the ground in Africa. We are lucky to have the benefit of talented administrative specialists at each sanctuary or organization we collaborate with. We are so proud they are part of our team and could not successfully run our programs without them.
We are also lucky to have volunteers and other partners who make our programs possible. It really does take a village!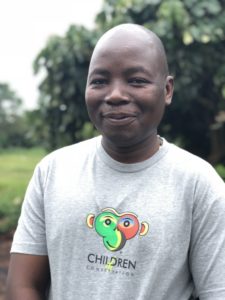 Silver Birungi is a passionate wildlife advocate who has been dedicated to the conservation of chimpanzees for many years. As well as supporting Children of Conservation's Myende project he serves as Education Officer with the Chimpanzee Sanctuary & Wildlife Conservation Trust in Entebbe, Uganda. He is Children of Conservation's chief liaison with the Myende community.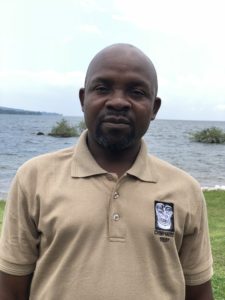 Paul Nyenje is a primate expert with many years experience as a Senior Caregiver at Ngamba Island Chimpanzee Sanctuary in Uganda. His dedication to the animals is an inspiration for everyone who visits the island. As well as working with the chimps at Ngamba, Paul has a deep connection with the Myende community and is an expert in local language and culture, making him a vital part of the Children of Conservation team.
Children of Conservation was formed in 2009 by Atlanta-based philanthropists Michele and Kerry Stumpe.
You can meet them at our annual fundraiser in Atlanta. We also offer the opportunity to visit our projects with Michele and Kerry. For information on how you can join them on a trip of a lifetime to Africa, go to our Travel With Us page.
Kim Segal
Kimberly McDonald
Evelyn Mims
John Burrafato
Jennifer Lingvall
Rob McDonald
Sandra Webb
Steuart Dewar
Kourtney Stumpe
Raven Willis
Christina Roberts
Charlie Reynolds