For the past four years, Children of Conservation has partnered with the David Sheldrick Wildlife Trust to spearhead an anti-poaching initiative in villages surrounding the Tsavo National Parks.
In an effort to mitigate human-wildlife conflict and to encourage communities to voluntarily cease the poaching of elephants for ivory, bushmeat or trade, we have been entering into agreements with village leaders. The purpose of this program is to create a buffer-zone around the national park , where the animals are not officially protected, by engaging local communities to participate in conservation.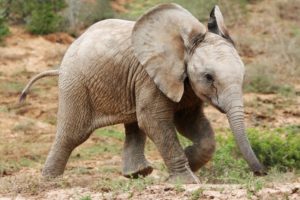 The communities in and around this large park are primarily supported by pastoralism and other agriculture with few opportunities for new livelihood options. Hunting of elephants for profit is an ongoing and growing threat. It has been found that money from poaching was often used to pay school fees, pay for uniforms, transport and books for their brightest children to attend secondary school.
Children of Conservation is working with on-the-ground-partner, David Sheldrick Wildlife Trust, in communities around Tsavo National Park with a history of elephant hunting but who now agree to cease elephant poaching activities in exchange for scholarships, administered carefully by CofC, for their top two students. Children of Conservation's Anti-Poaching Initiative is designed to eliminate poaching and hunting for bush meat in and around the park. Our scholarships are the consideration given in exchange for a binding agreement with a village chief to ban poaching and promote wildlife conservation.
We currently support six students in three communities in and around Tsavo National Park, Kenya and for the four years of this agreement, these three communities have completely stopped the killing of elephants. They have encouraged their counterparts in neighboring communities to do the same, so that their scholarships are not jeopardized.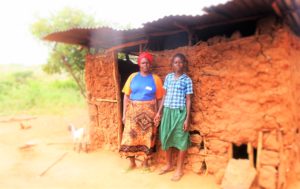 Betty (pictured with her mother) is one of the recipients of our Tsavo scholarships. Her village has not killed an elephant for four years in exchange for her education.
We are partnering with Uganda Wildlife Authority (UWA) to create a buffer-zone around Kidepo National Park, outside the area where the animals are officially protected, by engaging local communities to participate in conservation.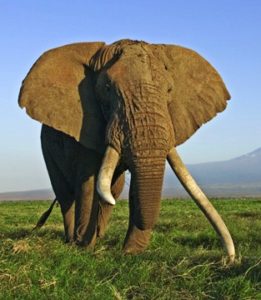 The volunteer Community Wildlife Scouts of the Kidepo Valley wildlife corridor have been recruited from communities surrounding the park border by Uganda Wildlife Authority community liaison staff and the Community Conservation Warden, Walter Odokorwot. In an effort to mitigate the human impact on the environment and for communities to continue to benefit from eco-tourism of visitors brought to the area by the national park, teams of scouts have been established.  They are currently effectively managing human-wildlife conflict and anti-poaching in the large wildlife dispersal area of more than 580 square miles.  However, the scouts, who are not armed, are facing threats from high level poachers who have much better technology and resources than they do.
The Uganda Wildlife Authority supports these scouts and trains them to arrest and detain poachers, collect evidence and then appear in court during proceedings to prosecute ivory traffickers. The scout patrols often spend multiple days away from home while patrolling a vast area of northern Uganda, rich with roaming elephants.
We aim to provide these teams with basic supplies to aid their work and technology to allow them to continue their great work to stop ivory hunters and to improve their ability to report, track and identify poachers.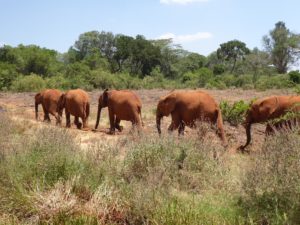 The Uganda Wildlife Authority, Uganda Tourism Board and the wider government and judicial system are making a concerted effort to enhance biodiversity in Uganda and to encourage tourists to visit because of the incredible diversity of wildlife. The elephants in and around Kidepo are critical to this movement and so the volunteer scouts are supported in morale and credibility with the courts and law enforcement. However, they do not have the funding they need to provide the most basic supplies. They are not provided with rugged boots to tolerate the terrain they work in, they do not have hand-held GPS devices to allow them to capture information and track poachers. They do not have smart phones needed for evidence recording and cyber tracking of criminals.
We aim to provide this to them to allow them to continue their life-saving work.