Dinner & A Cause Card 2019
With our 2019 Dinner & A Cause card, you can eat out at some of Atlanta's best restaurants this summer and save 20% on your whole table's bill every time you go!
The one time fee of $60 will give you unlimited access to restaurants across the city in June, July and August. Just show the card to the wait staff and they'll deduct 20% of your entire tab (alcohol not included).
*General Restrictions: Not valid with other coupons, discounts or specials. Under Georgia law, not valid towards alcoholic beverages.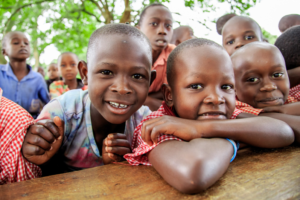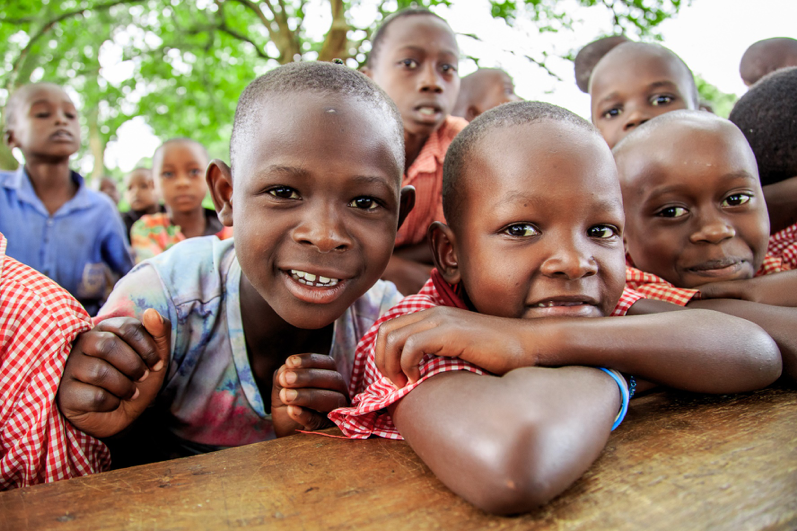 Participating Restaurants
587 Ralph McGill Blvd NE, Atlanta, GA 30312
(404) 549-7727
(Discount will be honored Tue-Thu)
242 Boulevard SE, Atlanta, GA 30312
(404) 588-0006
956 Brady Ave NW Suite 100, Atlanta, GA 30318
(770) 838-3501
The Shops At Buckhead, 3035 Peachtree Rd NE #140, Atlanta, GA 30305
(770) 415-9766
519 East Paces Ferry Rd NE, Atlanta, GA 30305
(404) 262-7112
(Card not valid on Saturdays)
Aziza
Westside Provisions District, Howell Mill Rd, Atlanta, GA 30318
Phone # TBC
(Opening in July - check back for updates)
1000 Virginia Ave NE, Atlanta, GA 30306
(404) 815-9155
Krog Street Market, 99-V, Krog St NE, Atlanta, GA 30307
(404) 480-4866
Marietta
4475 Roswell Rd Suite 1510A, Marietta, GA 30062
(404) 348-4394
Downtown
The Hub at Peachtree Center
231 Peachtree Street Northeast, FC-15, Atlanta, GA 30303
5475 Windward Pkwy, Alpharetta, GA 30004
(770) 817-4658
3150 Roswell Rd NW, Atlanta, GA 30305
(404) 303-7303
128 E Andrews Dr NW, Atlanta, GA 30305
404) 848-9100
Chin Chin 2
699 Ponce De Leon Ave NE, Atlanta, GA 30308
(404) 881-1511
(Dine-in only. Not valid for takeout or delivery.)
34 S Main St Unit 2b, Alpharetta, GA 30009
(770) 802-8940
3400 Around Lenox Rd #304, Atlanta, GA 30326
(404) 760-8873
or
One CNN Center Ste. 269, Atlanta, GA 30303
(404) 522-8873
3500 Peachtree Rd, Atlanta, GA 30326
(404) 844-4810
300 Marietta St NW, Atlanta, GA 30313
(404) 521-2728
1577 North Decatur Rd, Atlanta, GA 30307
(404) 991-3666
Buckhead
764 Miami Cir NE, Atlanta, GA 30324
(404) 846-0449
1077 Juniper St NE, Atlanta, GA 30309
(404) 876-7925
800 Peachtree St NE Ste. F, Atlanta, GA 30308
(678) 666-5198
Atlanta
275 Memorial Dr SE Ste B2, Atlanta, GA 30312
(404) 748-1310
Buckhead
3365 Piedmont Rd NE, Atlanta, GA 30305
(404) 816-0603
Ducatur
410B W Ponce de Leon Ave, Decatur, GA 30030
(404) 378-5077
Dunwoody
4514B Chamblee Dunwoody Rd, Dunwoody, GA 30338
(770) 454-2201
309 North Highland Avenue Northeast, Atlanta, GA 30307
(404) 880-9559
275 Baker St, Atlanta, GA 30313
(404) 525-0728
Glenn Hotel, 110 Marietta St NW, Atlanta, GA 30303
(404) 469-0700
2950 New Paces Ferry Rd SE, Atlanta, GA 30339
(770) 801-0020
The Shops At Buckhead, 3035 Peachtree Rd NE, Atlanta, GA 30305
(404) 939-9840
Midtown
1551 Piedmont Ave NE, Atlanta, GA 30324
(404) 968-2288
Brookhaven
804 Town Boulevard A1010 Brookhaven, GA 30319
(404) 464-8971
Dunwoody
1221 Ashford Crossing Atlanta, GA 30346
(470) 395-7904
(Up to $25 discount per visit. Cannot be combined with any other offer. Dine-in only.)
4058 Peachtree Rd, Atlanta, GA 30319
(404) 233-2323
Midtown
942 Peachtree Street, Atlanta, GA 30309
or
Brookhaven
or
Downtown
or
Kennesaw
or
Tucker
or
North Point
or
Sandy Springs
1049 Juniper St NE, Atlanta, GA 30309
(404) 875-6634
684 John Wesley Dobbs Ave NE, Atlanta, GA 30312
(404) 458-6838
(not valid for banquets or receptions)
3290 Northside Pkwy NW, Atlanta, GA 30327
(404) 968-2700
Atlanta
300 Marietta St NW, Atlanta, GA 30313
(404) 974-2941
Dunwoody
4400 Ashford Dunwoody Rd. #2090, Atlanta, GA 30346
(770) 871-2327
800 Mayfield Rd, Alpharetta, GA 30009
(770) 817-0161
1281 Johnson Ferry Rd, Marietta, GA 30068
(770) 977-3030
or
4233 Roswell Rd NE, Atlanta, GA 30342
(404) 303-2110
(Valid only for lunch at Buckhead/Roswell Rd location.)
997 Virginia Ave NE, Atlanta, GA 30306
(404) 872-0904
(Not valid on Saturdays or Sundays)
1675 Cumberland Parkway Southeast Suite 309 Suite 309, Smyrna, GA 30080
(770) 434-1114
357 Edgewood Ave SE, Atlanta, GA 30312
(404) 343-1808
(card cannot be used after 11pm on Fridays or Saturdays)
654 Peachtree St NE, Atlanta, GA 30308
(404) 885-7505
(applicable to dine-in food only)
Krog Street Market, 99-V, Krog St NE, Atlanta, GA 30307
(404) 596-8396
200 Johnson Ferry Rd, Atlanta, GA 30328
(404) 252-3220
313 North Highland Avenue Northeast, Atlanta, GA 30307
(404) 523-6678
(Card not valid on Fridays, Saturdays or Sundays)
4920 Roswell Rd, Atlanta, GA 30342
(404) 705-8444
300 Marietta St NW, Atlanta, GA 30313
(404) 885-1472
Marietta Square Market
68 North Marietta Pkwy NW Suite 106, Marietta, GA 30060
(678) 823-8700
10305 Medlock Bridge Rd, Johns Creek, GA 30097
(770) 817-8000
The Shops At Buckhead, 280 Buckhead Ave Parcel C, Atlanta, GA 30305
(678) 791-1311
1545 Peachtree St NW #101, Atlanta, GA 30309
(404) 549-3954
Lenox Square
Lenox Square, 3393 Peachtree Rd #1008, Atlanta, GA 30326
(404) 476-3130
Sandy Springs
5610 Glenridge Dr #109, Sandy Springs, GA 30342
Toco Hills
3027 N Druid Hills Rd NE, Atlanta, GA 30329
3279 Roswell Rd NE, Atlanta, GA 30305
(404) 474-9508
or
1105 Canton St, Roswell, GA 30075
1540 Avenue Pl B-230, Atlanta, GA 30329
(678) 927-9131
Buckhead: 3150 Roswell Rd NW, Atlanta, GA 30318
(404) 994-4990
or
Decatur: 121 Sycamore St, Decatur, GA 30030
(404) 371-8800
1156 Euclid Ave NE, Atlanta, GA 30307
(404) 223-0393
The Shops At Buckhead, 3035 Peachtree Rd, Atlanta, GA 30305
(404) 939-9845
123 E Court Square, Decatur, GA 30030
(404) 600-5649
Downtown Atlanta
26 Andrew Young International Blvd NW, Atlanta, GA 30303
(404) 671-9450
or
Buckhead
3639 Piedmont Road, Atlanta, GA 30305
404-846-6000
or
Grant Park
415 Memorial Drive, Atlanta, GA 30312
404-554-8220
or
Midtown
1136 Crescent Avenue, Atlanta, GA 30309
404-537-5060
or
Perimeter
121 Perimeter Center West, Atlanta, GA 30346
470-514-1050
or
Emory Point
1540 Avenue Place, Atlanta, GA 30329
404-537-5355
or
Mall of Georgia
3333 Buford Drive, Buford, GA 30519
678-805-2380
or
Kennesaw
3470 George Busbee Parkway, Kennesaw, GA 30144
770-467-3015
or
Sugarloaf
6320 Sugarloaf Parkway, Duluth, GA 30097
470-299-1950
or
East Cobb
4475 Roswell Rd, Marietta, GA 30062
770-609-2689
300 Marietta St NW, Atlanta, GA 30313
(404) 698-4707
1118, 740 Ralph McGill Blvd NE, Atlanta, GA 30312
(470) 225-6162
(Not be used during ticketed shows (Fri/Sat late night, and some Thurs/Sun – call ahead to verify)
981 Monroe Dr NE, Atlanta, GA 30308
(404) 876-1939
2860 Atlanta Rd SE, Smyrna, GA 30080
(770) 803-9990